Main content starts here, tab to start navigating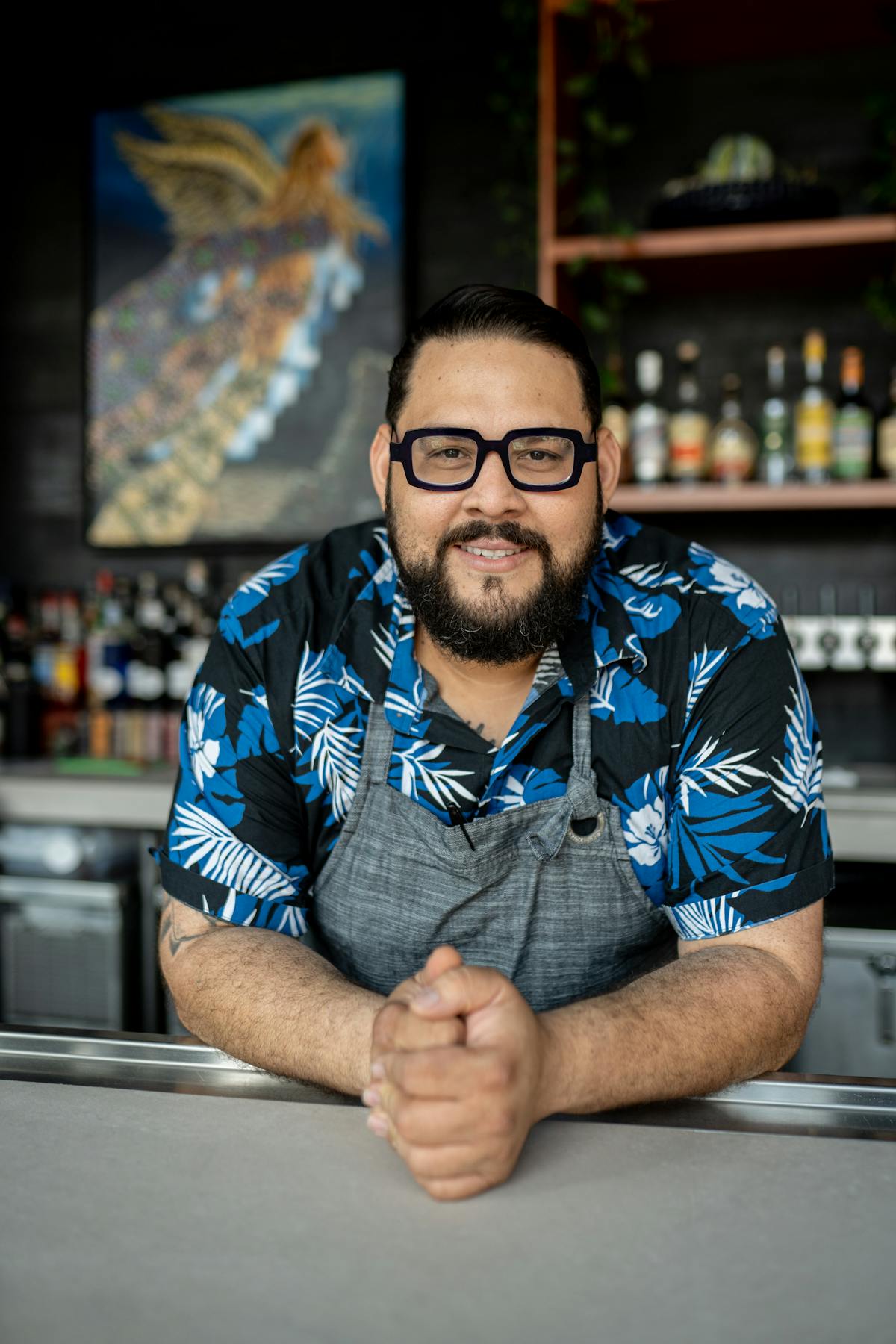 Pedro Wolcott
Chef & Owner
Born and raised between Panama & Louisiana, Chef Pedro Wolcott comes to Minneapolis via New Orleans, bringing a vibrant and flavorful new addition to the Twin Cities dining scene. Chef Pedro worked at numerous hotels and casinos in Las Vegas (The Rio & Venetian Palazzo) and some of the best restaurants in New Orleans (Emeril's Nola Restaurant, Cochon Butcher, Commanders Palace & Baru Bistro). He brings influences from his grandmother's Afro Caribbean cuisine and his love of the spirit of the bayou. Pedro is excited to showcase his tapas, main courses, and cocktail menu in a one-of-a-kind neighborhood eatery and hangout spot in the North Loop. Recent additions include weekend brunch and a monthly outdoor market featuring BIPOC artists and makers.
Welcoming rather than exclusive, festive rather than fussy, and driven by the core values of inclusion, care, and celebration, Pedro and Guacaya Bistreaux is a beacon of great people and great times exhibited in an approachable and lively "neighborhood joint."
laissez bons temps rouler! Let the good times roll.